Review of Barrett's and esophageal adenocarcinoma
The authors review the incidence of BE and EAC and associated risk factors, evidence for improved outcomes among patients with a prior diagnosis of BE compared to those without, and the challenges of developing accurate prediction models in the context of high population prevalence of risk factors.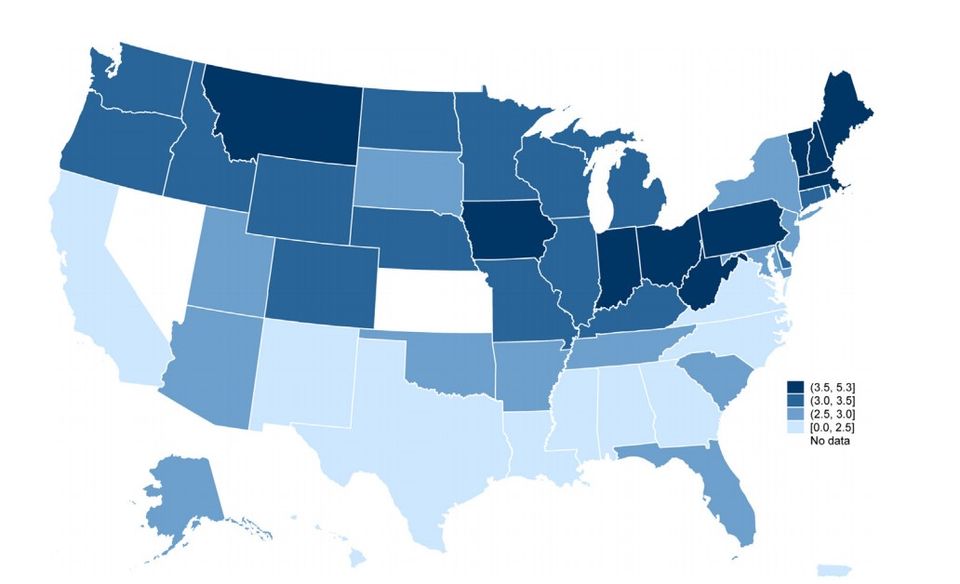 Gastrointest Endosc Clin N Am. 2021 Jan;31(1):1-26.
doi: 10.1016/j.giec.2020.08.001. Epub 2020 Oct 21.
PMID: 33213789 PMCID: PMC7887893(available on 2022-01-01)
Epidemiology of Barrett's Esophagus and Esophageal Adenocarcinoma: Implications for Screening and Surveillance
Michael B Cook, Aaron P Thrift
Abstract
In the United States, the incidence of esophageal adenocarcinoma increased markedly since the 1970s with a recent stabilization. Despite evolving screening and surveillance strategies to diagnose, risk triage, and intervene in Barrett's esophagus patients to prevent esophageal adenocarcinoma, most cases present with advanced disease and poor resultant survival. Epidemiologic studies have identified the main risk factors for these conditions, including increasing age, male sex, white race, gastroesophageal reflux disease, abdominal obesity, cigarette smoking, and lack of infection with Helicobacter pylori. This review summarizes the current epidemiologic evidence with implications for screening and surveillance in Barrett's esophagus and esophageal adenocarcinoma.